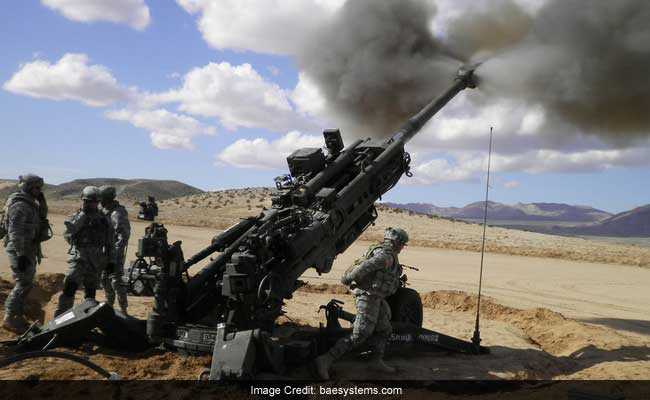 On Saturday (June 25), India's defence ministry approved a proposal to purchase 145 ultra light howitzer guns from the British weapons manufacturer BAE Systems. The deal is worth about Rs5,000 crore ($750 million).

The country's defence ministry wants to give these guns to the Mountain Strike Corps—consisting of over 90,000 troops and to be raised by 2021—to defend India's 4,000-kilometre-long border with China. The government hasn't fixed a timeline on the delivery schedule for these guns.

The new gun, the Howitzer M777, has a range of over 30 kilometres and can fire 10 rounds in under two minutes.
The 155-millimetre gun can also be slung under helicopters, unlike many traditional guns that need to be moved by land and, therefore, become difficult to deploy at high altitudes. "Highly portable by land, sea, and air, the system features a minimal logistical footprint alongside maximum reliability," is how BAE describes its artillery gun. The M777 has been used in Afghanistan since 2006.

The Indian Army, the world's fourth largest, is currently heavily dependant on the Bofors cannons. India purchased 410 of these in 1987 from the Sweden-based company, but the deal became embroiled in a corruption scandal, with then prime minister Rajiv Gandhi being accused of having received kickbacks.


Credit to QZ.com