At that time this news was a conspiracy theory ... but at the end they always prove true!!!



UNITED NATIONS — The United Nations is saying for the first time that it was involved in the introduction of cholera to Haiti and needs to do "much more" to end the suffering of those affected, estimated at more than 800,000 people.
Researchers say there is ample evidence that cholera was introduced to Haiti's biggest river in October, 2010 by inadequately treated sewage from a UN peacekeeping base when a local contractor failed to properly sanitize the waste. The United Nations has never accepted responsibility and has answered lawsuits on behalf of victims in US courts by claiming diplomatic immunity.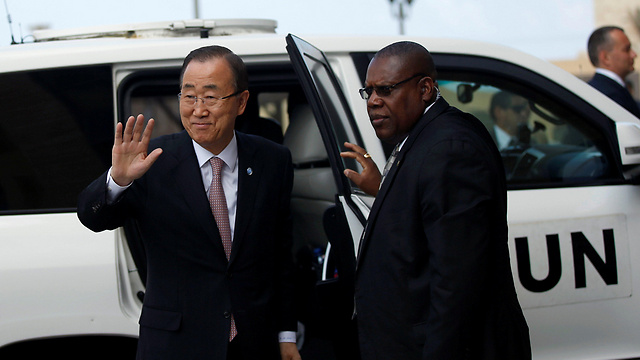 UN Secretary General Ban Ki Moon (Photo: Reuters)

UN deputy spokesman Farhan Haq's statement referring to the UN's "own involvement," which was sent to the Associated Press on Thursday, came a step closer to an admission of at least some responsibility and was welcomed by lawyers for the victims.

According to government figures, cholera has sickened more than 800,000 people, or about 7 percent of Haiti's population, and has killed more than 9,200. As of March, it was killing an average of 37 people a month.

Haiti is the poorest country in the Western hemisphere and only 24 percent of Haitians have access to a toilet. Sewage is rarely treated and safe water remains inaccessible to many.