VIENNA — Iran wants its own officials to take soil samples at a site where it is alleged to have experimented with ways to detonate a nuclear weapon, and the UN agency probing the suspicions may agree provided it is allowed to monitor the process, two officials told The Associated Press Tuesday.

The investigation by the International Atomic Energy Agency is part of the overarching nuclear deal reached earlier this month between Iran and six world powers. Iran denies any such work but has agreed to give the IAEA access to the Parchin military complex.

Several US senators cited Obama administration officials last week as saying Iran could conduct its own soil sampling at Parchin. The officials who spoke to the AP said a final agreement has not yet been reached between Iran and the IAEA.

The officials said stringent oversight of the soil-sampling could include video monitoring. They did not say what reasons Iran gave for wanting to take its own samples. The samples would be analyzed by the agency for traces left by any nuclear experiments.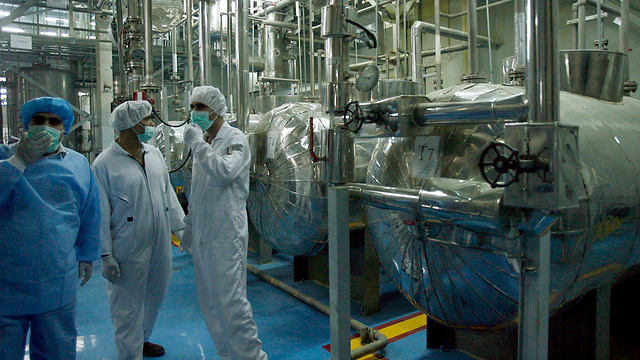 Iranian scientists at Iran's Isfahan nuclear facility (Archive photo: EPA)

The officials come from IAEA member nations and are tasked with following Iran's nuclear program. They demanded anonymity because their information is confidential. The IAEA had no immediate comment.

David Albright, whose Institute for Science and International Security is often consulted by the US government on proliferation issues, said the IAEA "could instruct Iran in where and how to take the sample, as they would an inspector. They could try to keep a close watch on how Iran follows the instructions."

At the same time, "the IAEA could not exclude Iran tampering with the sample in some way," he said.


Credit to Ynetnews.com