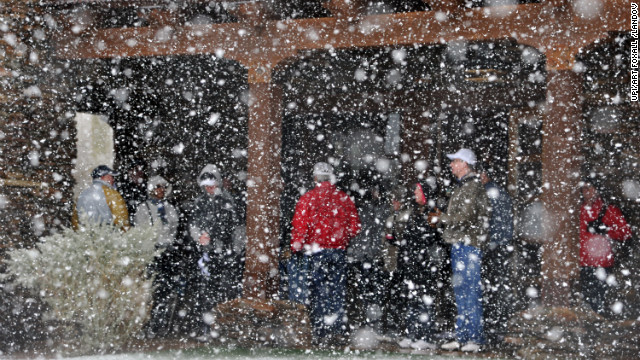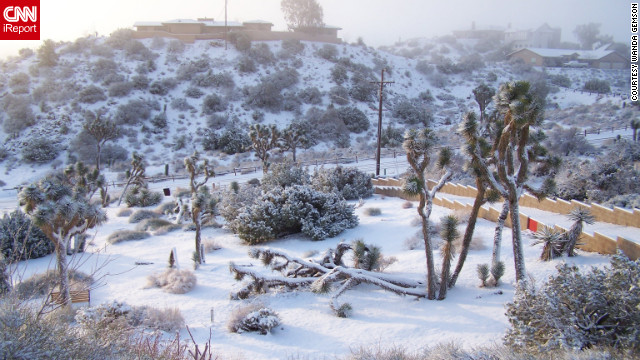 A massive winter storm spanning 20 states could dump as much as 1½ feet of snow in some places Thursday and bring life to a standstill in parts of the central United States.

About 60 million people -- 20% of the U.S. population -- are under winter weather warnings, watches and advisories in the 750,000 square miles affected.

Dodge City, Kansas, "is in the middle of a bull's eye," said CNN meteorologist Chad Myers. The state should see 16 to 18 inches of snow west of Wichita, with the white stuff continuing up into Nebraska.

United Airlines announced Thursday that certain affected travelers can change their itineraries without paying fees.

Statewide emergency declared

Missouri Gov. Jay NIxon declared a state of emergency. Snow, sleet and ice could wreak havoc, and parts of the state could see more than 10 inches of snow.

Kansas City, Missouri, Mayor Sly James also declared a state of emergency. There were 250 snow plows working to clear roads in the city, but residents were urged to limit travel.
'Thundersnow' caught on video

Kansas City International Airport announced that some flights were canceled and called on passengers to check on their flights before venturing to the airport.

The city could have its highest daily snowfall since 1912 on Thursday if the prediction of nearly a foot of snow pans out, CNN meteorologist Brandon Miller said.

CNN iReporter Joseph Kopel posted photos of empty shelves in St. Joseph, Missouri, on Wednesday as people stocked up for the blizzard.

Kansas State University canceled Thursday classes, as have dozens of grade schools in the Plains states.

In Wichita, crews have spread salt and sand across roads since Monday. But no matter how much they used, many roads remained slick. Side streets were worse, CNN affiliate KSN reported.

Across Kansas, authorities were calling on people to "just stay home," the station reported.

Wichita set a record for daily snowfall Wednesday, with 6.2 inches.