At least 12 people have died and many villages been submerged after heavy rains caused severe flooding in southern Thailand.

Hundreds of thousands of people have been affected with water levels reaching "roof-high" in some areas, Thailand's interior ministry said.

Transport services, including flights, have been disrupted and rescue efforts are under way to reach those stranded.

The heavy downpour is expected to continue for at least two more days.

The flash floods have also damaged hundreds of schools and toppled power cables across southern Thailand.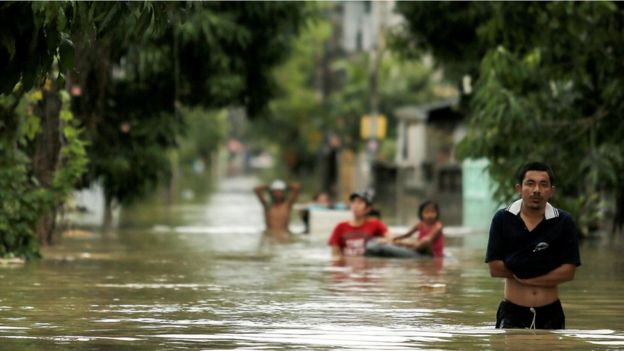 Residents in villages across the region are using inflatables, such as rubber rings, to cross submerged roads.

Meanwhile, the airport in Nakhon Si Thammarat province has been forced to close after the area received a record 162mm (6.4 in) of rain on Friday, officials said.

Credit to BBC