As the mainstream financial pundits continue to spew out that
"you should be buying the dips"
in this market,
incidentally the DOW is now down over 2,000 points since the top back in May
, what the mainstream IS NOT telling you is this:
We may now be on the verge of a Mega-Stock Market Crash
.
Have a look at the chart below.
(click to enlarge)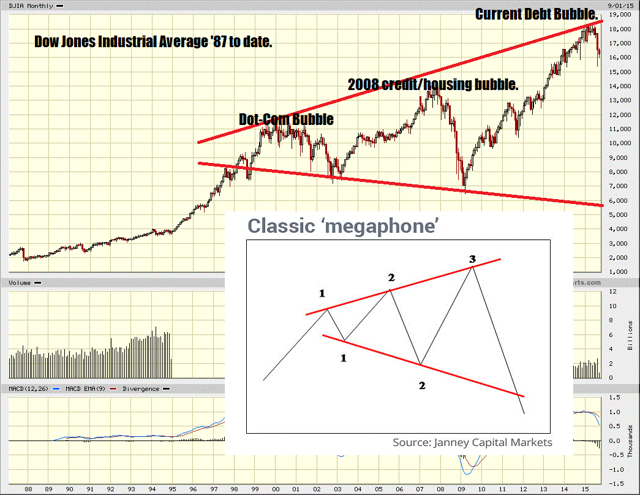 So as the mainstream financial "experts" continue their narrative that you should not fear the current price action of the market, nor even worry that the DOW has already fallen more than 2,000 points since the top, perhaps you should begin to think for yourself.
I contend that right here and now we may be on the verge of a major global financial event. Are you ready?
Credit to Gregory Mannarino